Okay, okay… so I've not posted for a long time… same as usual, busy-busy juggling two part-time jobs … this post has been saved in my draft folder for a long time so here I'm posting this, more pix than texts. This was during pre-R days when Pinay-pie and I, along with his precocious son troop to the markets every weekend.
Picture speaks a thousand words. More pix in my other blog to be posted soon. Enjoy.
Starring: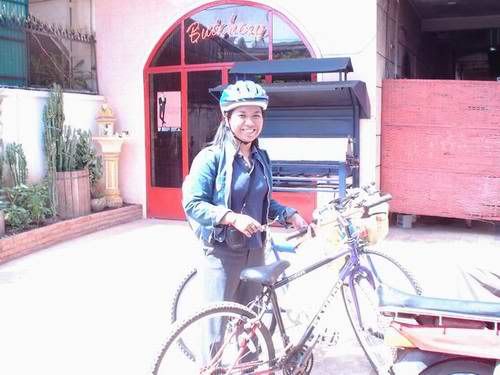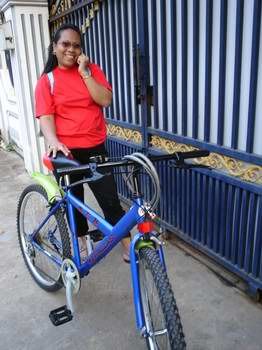 Sreisaat (left) and Pinay-pie. Biking to lose unwanted fats.
Also starring: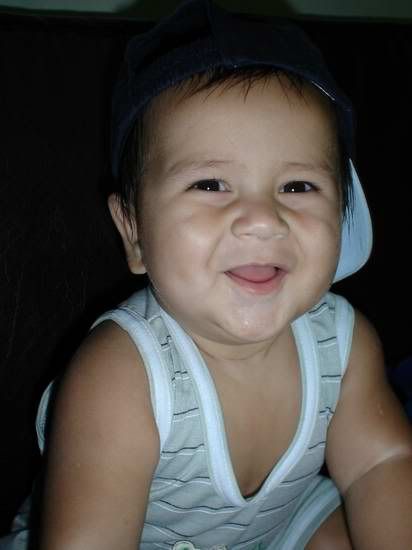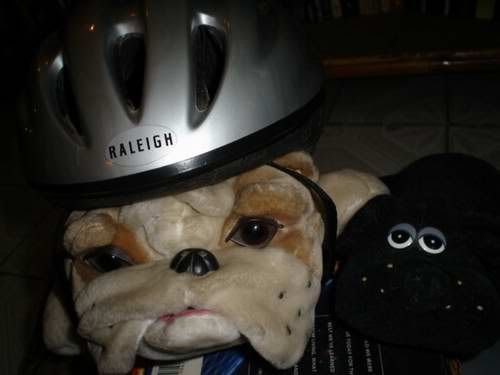 Agent Jk (left) with sidekicks Max and Angus.
Where we went:
Psah Boeungkengkang (Boeungkengkang Market)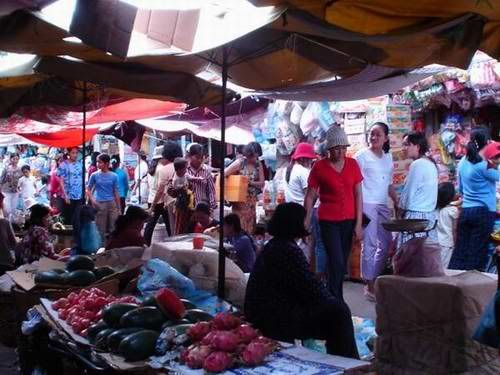 Fresh fruits, anyone?
Psah Tuol Tumpong, aka, Russian Market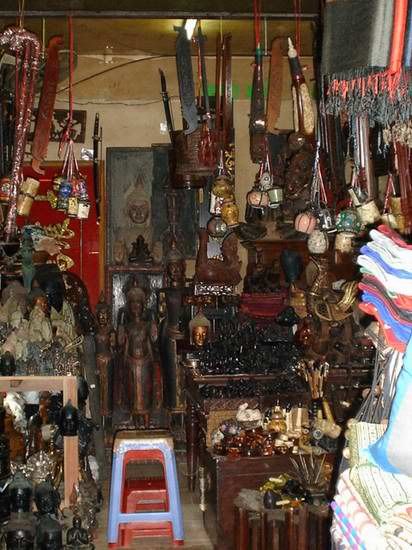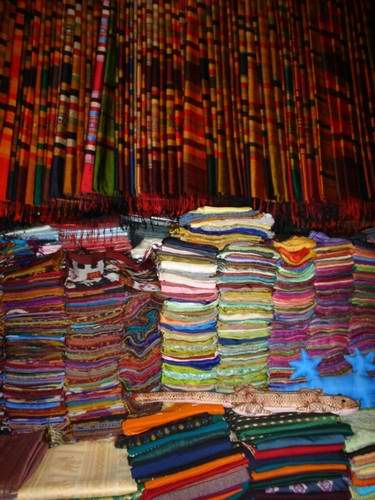 Tourist stuffs like traditional wood carvings and scarves, are among the many things sold inside Psah Tuol Tumpong.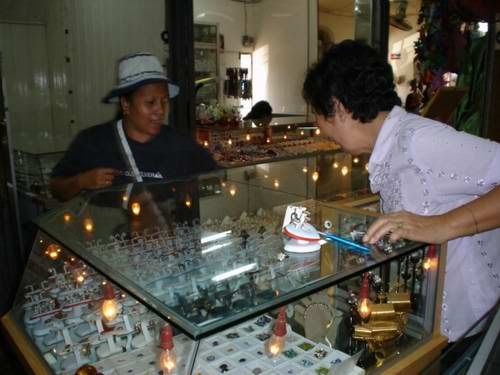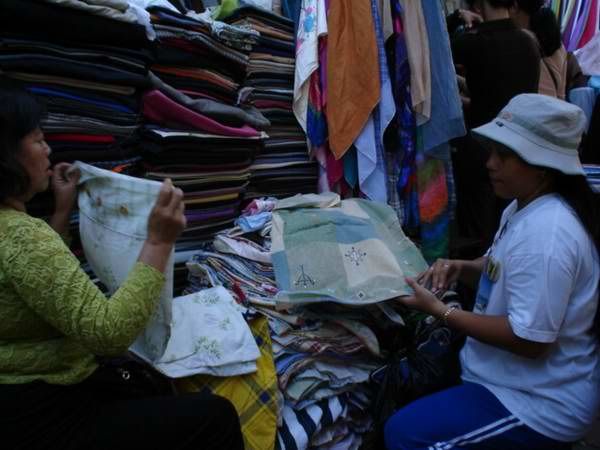 One of the many reasons why people troop to Psah Tuol Tumpong, popularly known as the Russian Market, is the jewelry shops. Precious and semi-precious stones of all sizes and colors compete for buyer's (tourists and locals alike) attention. Also not to be missed are the cloths and cheap clothes (jeans, shirts) from factories, and the best-sellers of them all– pirated CDs, VCDs and DVDs– at prices less than the price of a burger. Sorry, could not take pics of the CD/VCD/DVD stalls. Patience is a virtue when negotiating for the price. Don't forget to say okun charan, khnyom maowing pael khraoy tiet (thank you, I'll come back next time) and smile afterwards. Is a good interaction with the locals. Psah Tuol Tumpong is called the Russian Market because in the 80s many Russians in the country shopped here.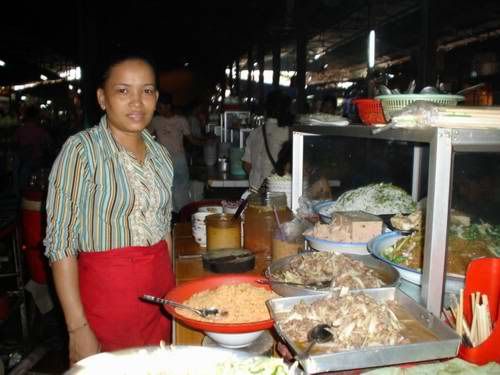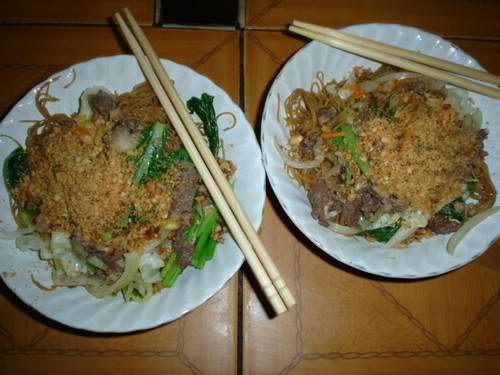 Ahhh, food. Our favorite kiwtiw/mie cut seller. After long hours of haggling and going around the market, we reward ourselves with a bowl of mie cut, sort of pansit bijon (noodles) but with a special concoction of vinegar-sugar-and-spices-sauce topped with green collards, parsley, mint and ground peanuts. Spice it up with pepper and add fresh ground chilli. Mmmmm. Oh, and som teuk kreut ma keow (a glass of fresh orange juice). Chhngan nah (yummy)!
Burp, burp. Try it.