Oh, hei, look!
I haven't blogged again. Didn't you notice? Tee-hee-hee. It seems like forever, I know.
Since deciding to quit my job early this year, I've never been busier!
Making the decision to stay at home was lightning fast and the changes that came after were remarkable! Staying at home and taking care of the house and those in it is not a breeze, but I am not complaining.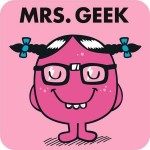 And so when I have glorious times off, it's always steeped in geekery. I've been geeking about pretty much everything – books, TV series, movies, crafting, games and other stuff that keep me away from blogging.
But, no one is interested in the past, so, fast forward to… Wait! Season 4 of the American Horror Story has just began and since we just had our Internet service back this week, I missed the season opener. I do not really watch telly and I do not have the patience for episode installments, so I rely on the Internet for marathons (at a breakneck speed, I tell you).
Okay, this is what I'm up to and that's all for now folks. I have some binge-watching to do.