Today, the whole Kingdom marks the second death anniversary of the King Father Norodom Sihanouk and there was a big Buddhist ceremony this morning at the Royal Palace with the Queen Mother and King Sihamoni, and joined by PM Hun Sen and the country's top officials.  A wreath-laying ceremony was also held at the King Father's statue near the Independence Monument in Norodom Boulevard. Some more ceremonies are also planned later today.
***
Although the planned outing today with friends was called off, I am having a nice day at home.
My husband and I had a busy morning going about our chores together and, after lunch, we retreated to our own corners busy with our individual interests. He is tinkering with his school project while I, on the other hand, will soon be binge-watching after posting this photo for this week's (not-so) Wordless Wednesday 🙂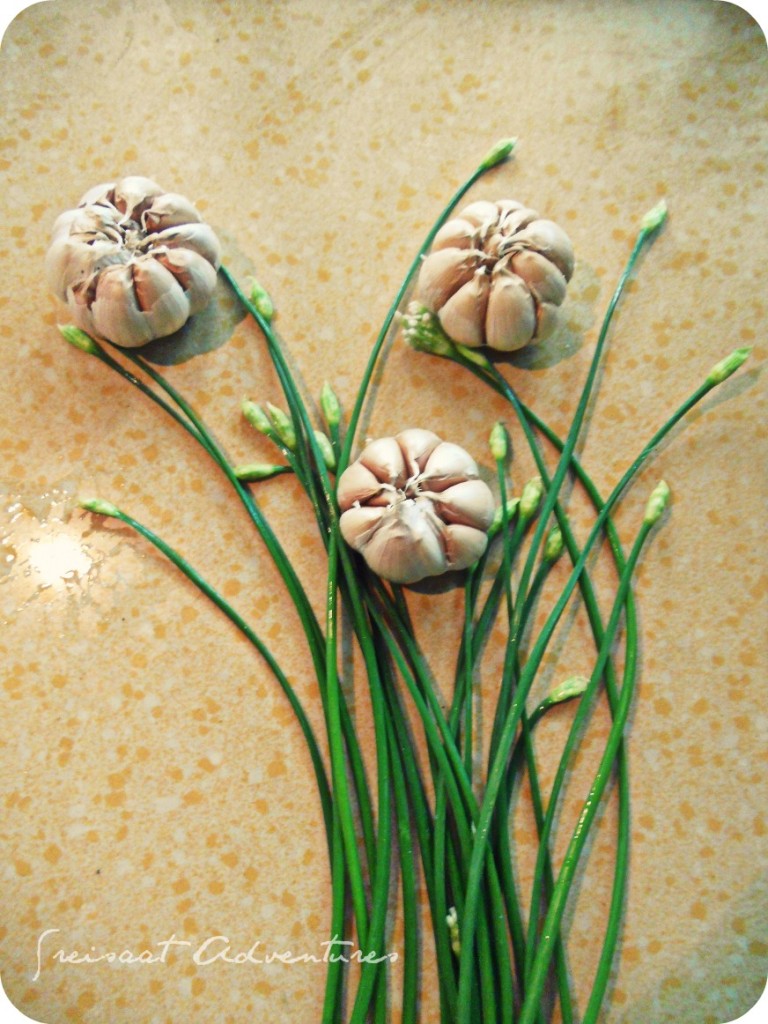 I just couldn't resist playing with my "food"!