I miss blogging here. But I have been busy watching TV series and basically just bumming around.
So I was supposed to update seven days ago but, guess what happened.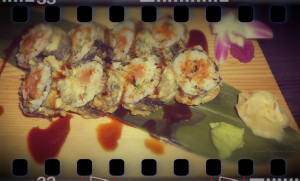 A friend of mine recently discovered a new photo editor and shared it with me. And I'm loving it, too! Here's a photo that I edited with the help of Pixlr.
This app is not only available in mobiles (Android) but also on desktop (Windows, Mac). Of the thousands of effects, over-lays, and combinations, you can edit your photo in just a few clicks of a button. For free. Imagine how much more exciting features you can avail of when you get a subscription?
Anyways…
We are already mid-November and the weather is starting to be cool and breezy. Getting up and taking a shower is getting a lot more tedious these days because it's just so nice to stay a little bit more in bed when the weather is this nice.
The other day, my husband and I went to IBC for some office stuff and — lo and behold! IBC is already dressed for the holidays! Shoppers also didn't mind the blaring Christmas songs (on-loop, for sure). It's gotten to me. Christmas will soon be upon us and this will be the 14th year that I'm not celebrating it like I used to. On the other hand, there won't be any pressure to give gifts.
In other news, I just said yes to my nephew who was asking for an electronic drum set. Should I feel guilty now?