Last Saturday was a blast! My friends and I joined Mith Samlanh's Fun Fair for the first time, not as visitors but as sellers. We sold hand-made crafts made by us from beaded jewelries to crochet doilies and coasters. Although we did not do well sales-wise, we were able to observe the "trends" in fairs such as this one. We mentally noted what's hot and what's not so that the next time we join a fair, we would hit right the consumers' needs.
In case you haven't heard, the Fun Fair is a regular event organised/hosted by Mith Samlanh, a non-government organisation working to support Phnom Penh's streetchildren through several education and skills training programs. Last Saturday's fair was intended for the whole family, expats and locals alike, including the families of the street-children who are beneficiaries of Mith Samlanh's projects.  The whole morning was packed with fun activities and the games the children loved came with lots of prizes. There were face painting, clowns on stilts, Khmer pop and Western music dancing and singing showcasing the talents of  Mith Samlanh's wards, handicrafts, books and food stalls, and the garage sale which was mobbed by the crowd. Kudos to Mith Samlanh for the wonderful event. It certainly didn't disappoint despite the scorching heat.
Here are some photos; take a look at what came out of the Kid's Fun Fair at Mith Samlanh Centre: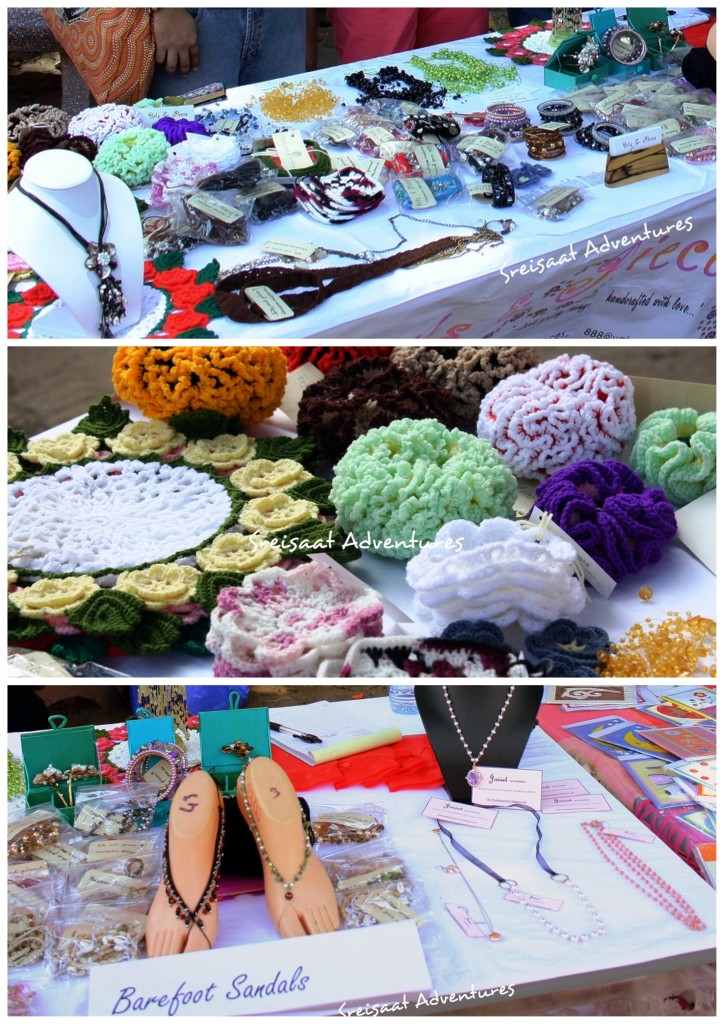 If you see something that you like, kindly leave a comment here for details about that particular item. I am currently taking photos of each items for sorting and uploading into our online shop. Please watch out for it.