Some years ago, I participated in an advocacy training by a well-known international advocacy group. In the first ice-breaker session of the training, we were asked to describe ourselves in one word using our first name initials. It was an easy task for most, but for me, it was challenging. Having a name that starts with letter "Z" didn't give me a lot of choices. I settled for Zooming Z and argued I could be forgiven for I could not find any adjectives describing me in this letter. I was forgiven, needless to day, lol.
This week though I'm using it here as it perfectly suits the theme. So here, I'm Zooming home!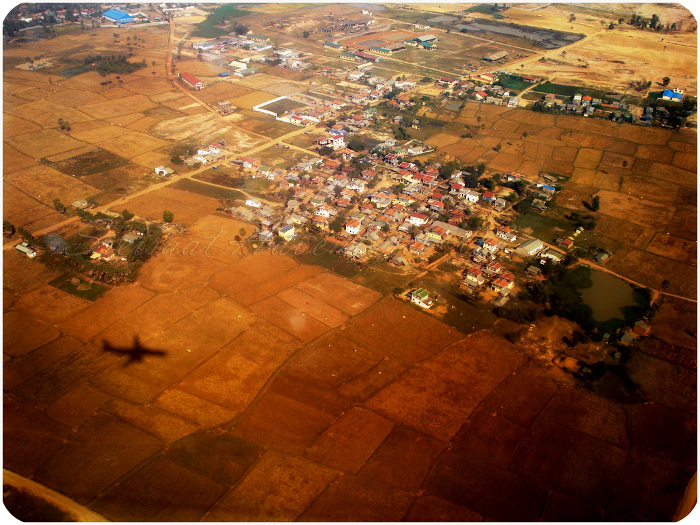 Home is – for more than a decade now – Phnom Penh.
From the plane, I was struck by the chocolate-coloured landscape. It looked like a giant puzzle from above. It was beautiful! And if you'd look closer, to the lower left-hand side of the picture, you will see the shadow of the airplane I was on. Awesome! I'm just amazed at how my trusty old point-and-shoot digicam could capture 🙂
This was previously posted here.