Someone I know got himself a new tattoo recently. It was done to cover up a small tat from long ago and where else did we go but here — in Phnom Penh's BlackStar Tattoo Studio. Foreigners make up the bulk of the clientele here, so the artists here (there are only two) must be really good.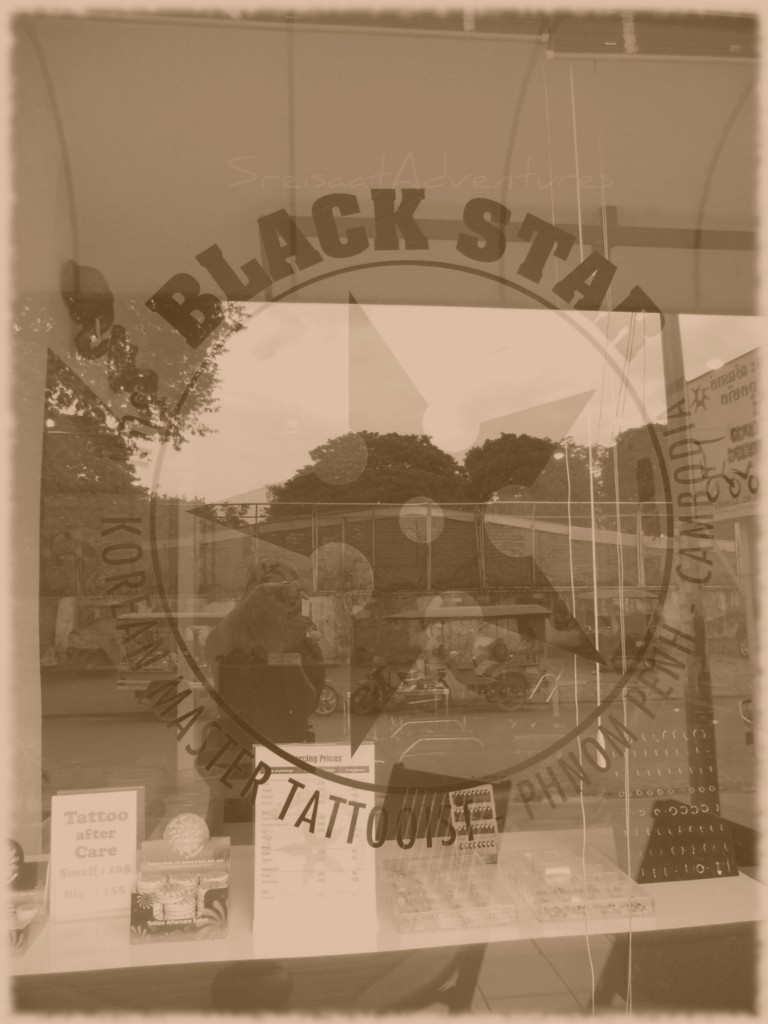 Since it was a Sunday, we were the only guests around and I took pictures freely.  It was my first time inside a tat studio and I have to say that what I saw wasn't what I had in mind prior to our visit.
I was surprised to see an autoclave (hospitals have them) so it gave me an impression that all the inking tools are properly sterilised and sanitised.
The studio is clean and pleasant. The waiting or reception area is nice and welcoming. With a wide, flat-screened TV all to myself, I didn't notice that time – six hours – went by.  I especially love the retro black and white checkerboard floor!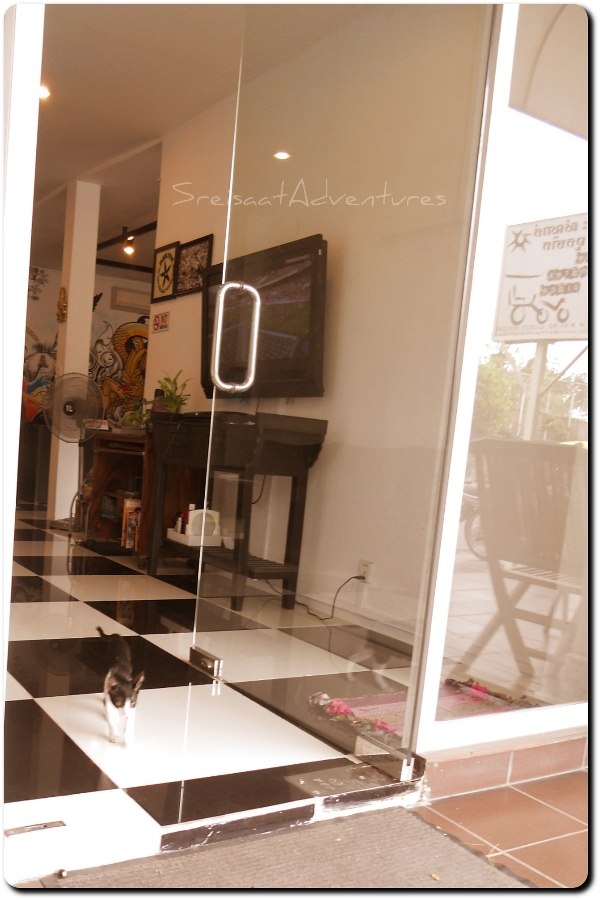 I was only able to take a photo of the waiting area through the glass walls from the outside. How cool is that black and white cat trying to blend in?