In 2006, I was invited by the Japanese NGO ACCU-EE to visit their country and participate in a conference for Environmental Educators. After the 5-day event, I didn't return to Cambodia right away. I stayed for three more days to experience Japan for the first time.
During my extended stay, I chose a ryokan (a traditional Japanese inn)  in the historic Asakusa district of Tokyo. Not only that it is relatively inexpensive there (lots of ryokans, small hotels and and inexpensive hostels and dorms), but it is one of the few remaining places where you experience Tokyo of the olden days.
I went on a walking tour of  Asakusa alone. The weather was nice and cool, perfect for on-foot travel, and I wasn't disappointed!
On my walks, I tried to avoid the huge crowd and walked the opposite direction. I found myself in Demboin-dori, a calmer, less-crowded street lined with amazing wooden shops.  I was told these traditional wooden shops (craft shops and restaurants) are centuries-old and was left as they were: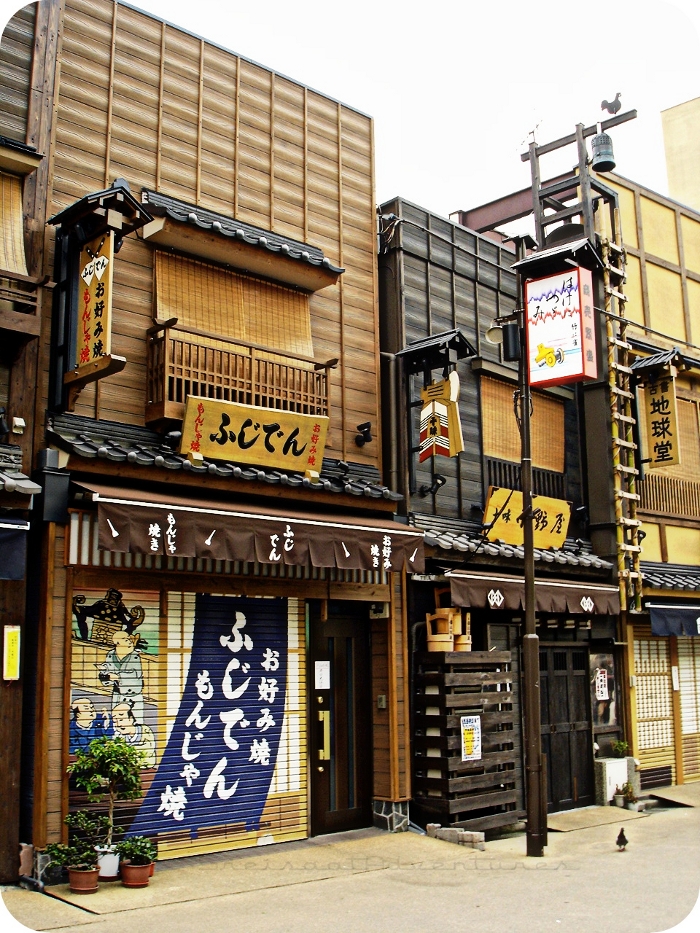 Although I do not understand what's written on them, I think the wooden signs and the exteriors are beautiful! And the interiors are even better.  As I was on a budget-trip, I restrained myself from getting some really great handmade Japanese souvenirs in one of these shops.