June is officially upon us and so is the rainy season, too.
We managed to do our 'summer cleaning' just before the rainy days started. We first tackled the living room area (which also doubles as our workshop area). Lots of dusting and clearing to make way for a fresh and clean, less-cluttered environment ready for the rainy season. I don't know about you, but, how many of you are like me who looks forward to and dread cleaning at the same time? Am I the only one? Don't get me wrong. I love the light feeling (ma-gaan!) of a freshly-dusted house but I do not look forward to the time spent on actually tackling it. Weird?
Anywhoo, one of the unexpected benefits of cleaning and tossing out stuff that we could do without this year was that I finally got my own corner! How cool is that? My small corner has a computer table, a writing table and a two cabinets for all — and I mean ALL – of my arts and crafts stuff. Yarns, crochet hooks and knitting needles are in a rattan cabinet (on separate drawers), just below the drawers containing stamping paraphernalia, postcards and other paper ephemera. My writing tools and other materials are organised in a way that I can actually see (and reach when I need) them on the other cabinet with a glass door.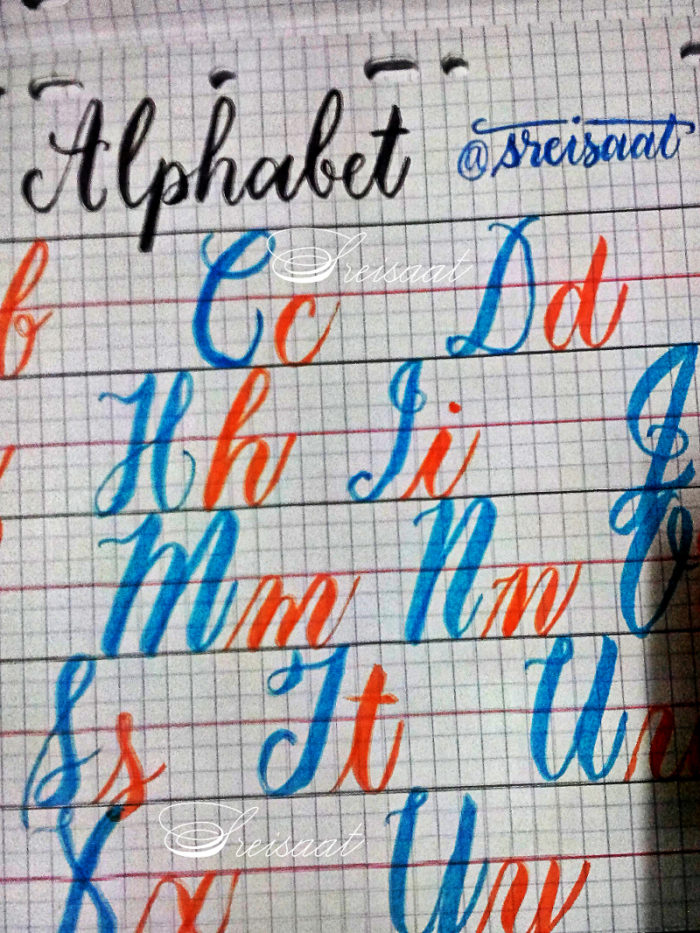 My books and old calligraphy and lettering works, including the exemplars I was working on, are neatly arranged on plastic filing folders. Looking at them reminded me of the email-inquiry I received from a 'graphic designer' in Indonesia who wanted me to design an exemplar for him, paid, of course. To make the story short, I rejected the 'great deal' he was offering because – to him it was a deal of a lifetime I should accept – I felt I was being ripped off. I know I am not a professional calligrapher (yet!) but I feel that my work deserves a fair price. If they're looking for one, they can click here for a great deal!
I've also organised the files on my desktop computer and, in doing, so freed massive disk space. Which is really great so it could store before I could buy an external drive. I'm so shocked at how much junk I had in my computer and being able to get rid of them is a big relief.
Now, I'm looking at working on to the next room — the bedroom.
I have started to clear my wardrobe thinking about which clothes I should keep. Wish me luck.