Hello, there.
You might probably have noticed that I've been silent for quite some time (if you haven't… whew… really? hahaha).
Sometimes all sorts of things get into my head and I get very overwhelmed that I need time to re-focus. So, last year, I deliberately took time off, for no reason except that I just want to be off the radar and find my balance.
It was a time well-spent, to be honest. I went to Ho Chi Minh city with a dear friend (although what happened there is a different story). During the past months, I've finally come to terms with some of my personal issues and internal conflicts. I've learned to embraced the challenges of being a stay-at-home-wife and a fur-mum. I've worked hard to achieve improvements on the calligraphy and lettering front. My husband and I hosted visiting family members (my in-laws) and part of that was going away on a trip together and re-connect.
So what is it I'm trying to say?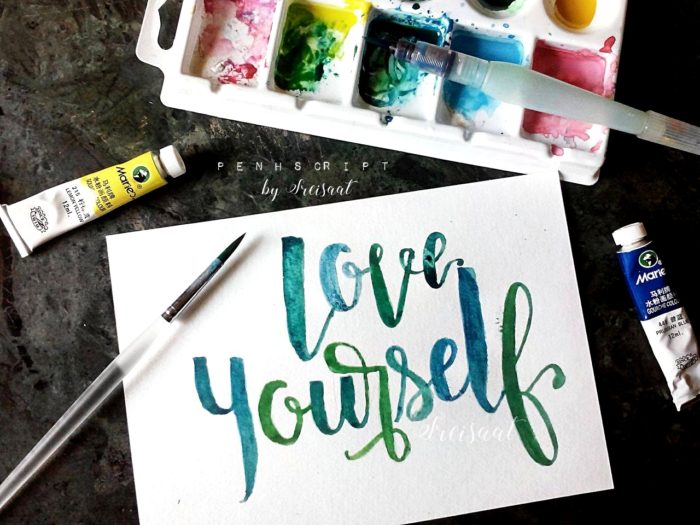 Not much, really, except that when you feel like you are losing yourself, you are not alone. That you can turn things around, if you want to. Take time off, like what I did. Travel. Go out and go shopping with a friend (how could I say no to a friend who was excited to shop for an evh at guitarcenter.com?), tee-hee. Pick up a new interest or hobby. You can't be your 100% self when you yourself are lost and need some space to breathe. Take time to take care of yourself because if you don't, who will?