Hello, friends. Remember me?
I know, I know. Lol. I keep on telling myself "I'll blog regularly… I'll update soon, yada-yada…" but I ALWAYS end up doing nothing. Booooo.
Anyhoo, I finally got around to sorting and sifting through our Khmer New Year holiday photos from Kep and Kampot! *applause*
We only stayed in Kep for three days and two nights (including a day trip to Kampot and to Bokor mountain) but it felt like I was home. Truly. On one hand, Kep was my (and my husband's) home, my base, from 2006-2008, due to work. On the other had, my hometown, Roxas City, shares similarities with Kep – both have hills, the sea, and of course, the glorious seafood! It's been years since our last holiday in Kep so, on the day we traveled, it felt like coming home.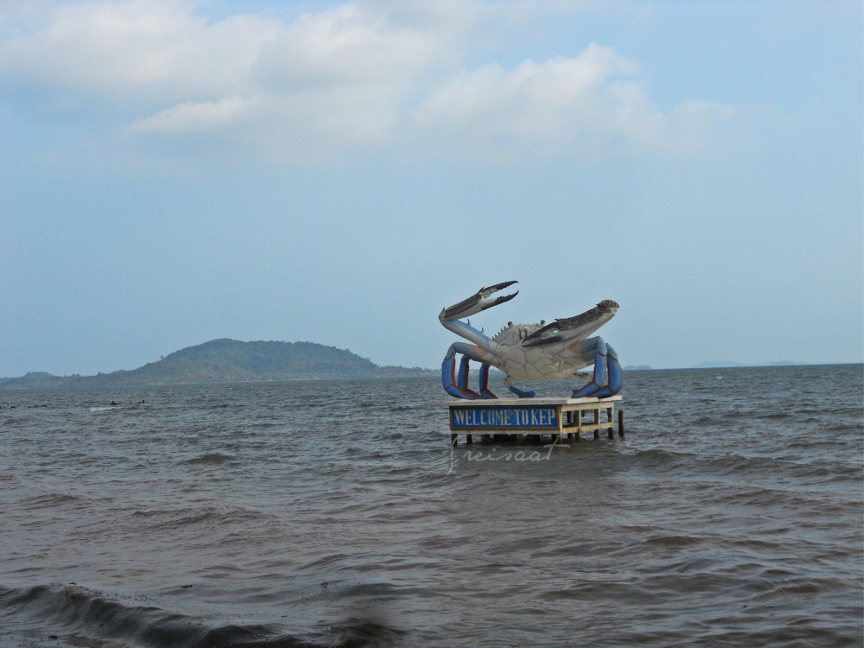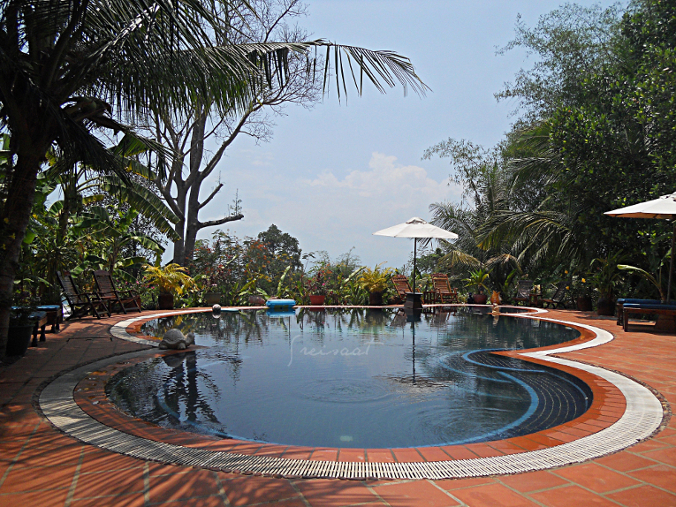 I must admit, I was pleasantly surprised at how huge the transformation in Kep was. So many shiny hotels and establishments, super-wide and smooth roads (the road from Seh Sor, or the White Horse statue, to Kep is undergoing construction so it remains dusty!), a renovated Psah Kdam (Crab Market) teeming with people and a bottle-neck traffic jam greeted us. It is no longer the sleepy beachtown that I knew the first time I set foot there.
The highlight of our holiday was our side-trip to Kampot —  we drove to Bokor Hill station. It was the best drive ever and the view gets more amazing as you ride higher and higher! The road to Bokor Hill station snakes through more than 40kms. of partially-cleared jungle in the national park and one that is, by far, the best road in the country. It is no longer the bone-jarring drive that it used to be, hurrah! Here is a short video clip of our Bokor run.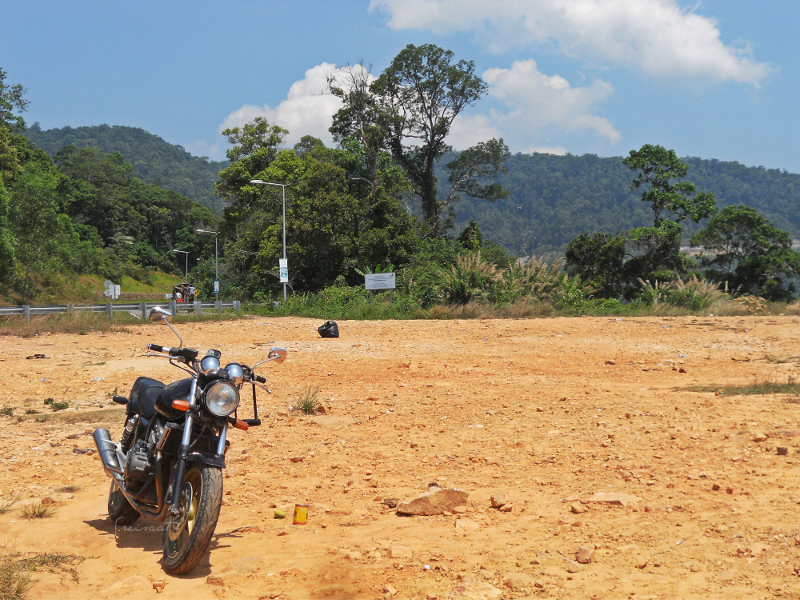 Half an hour so later after our pit stop, we've arrived. We're face to face with the ruins of Bokor Palace Hotel and Casino, or as the French calls it, Le Bokor Palace. For so many years I've been pining to see this with my own eyes and, when I finally got to see it, it was disappointing. The structure of what was once the hotel, the favourite getaway of the French colonialists and the rich Khmers in its heydays, still stands there but was plastered in grey cement, the result of the "renovation" that was done not long ago. To me, it totally destroyed the charm of the naturally decaying building.   It no longer looks like this (click to see)… Que horror!
A few metres down the road, on the way back, we stopped by to check out this old, abandoned Catholic church built by the French in 1920s. It is standing there forlornly, as an enduring reminder and a silent witness to Bokor's golden years in the past and the rapid developments it is undergoing at present. More about the church in my future posts.
We only stayed long enough to see these two landmarks. On the way down, we had a look at the various developments in the area as we passed by. It is sad to say that these odd-looking structures that were built recently (and many  more are being built) have taken away the beauty and appeal of the landscape of Bokor.
We also dropped by Epic Arts for some nourishment when we reached Kampot town proper and we were not disappointed. They still serve the best sandwiches and beverages in town. I was secretly hoping to meet some of the stars of Epic Arts who were in this music video, but no such luck. Perhaps another time.
We pretty much moved around Kep and Kampot with Hagrid, our trusty Honda motorbike. Except for the aches from sore muscles and a bit of sunburn, there are no regrets.
Over-all, it has been a wonderful holiday in Kep. It is very refreshing to be able to escape the hustle and bustle of city life and take the much-needed rest in a place devoid of city-noise, explore local sights, be around people with simple and laidback lifestyles, and partake of the fresh bounty from the sea that we longed for.  It is for these reasons that we keep coming back to Kep.