Look what I found on the Internet today!
Epic Arts in Kampot once again released a music video, this time featuring "Uptown Funk" by Bruno Mars and Mark Ronson. This is locally produced with support from UNICEF and the performers are students and staff of Epic Arts organisation in Kampot.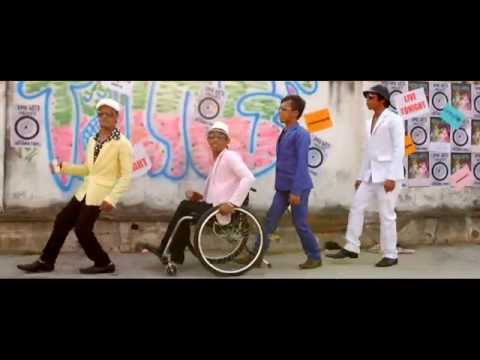 I think it is well-made and the performers are amazing. Don't forget to look closely at Sothun, my man! He's got the moves! Previously, they also produced a video featuring Pharrell Williams' hit, Happy.
According to Sakon, who delivered a short message at the end of the video, they made this in order to demonstrate that people with disabilities in Cambodia are valuable, can be involved and can be as cool as Bruno Mars 🙂 Sakon tells the viewers to help raise awareness on disability issues and to spread the message that every person counts. Epic Arts is an organisation that assists people with physical and learning disabilities. Find out more about Epic Arts and how you can help through this link.